August 11, 2020 by PERRI KONECKY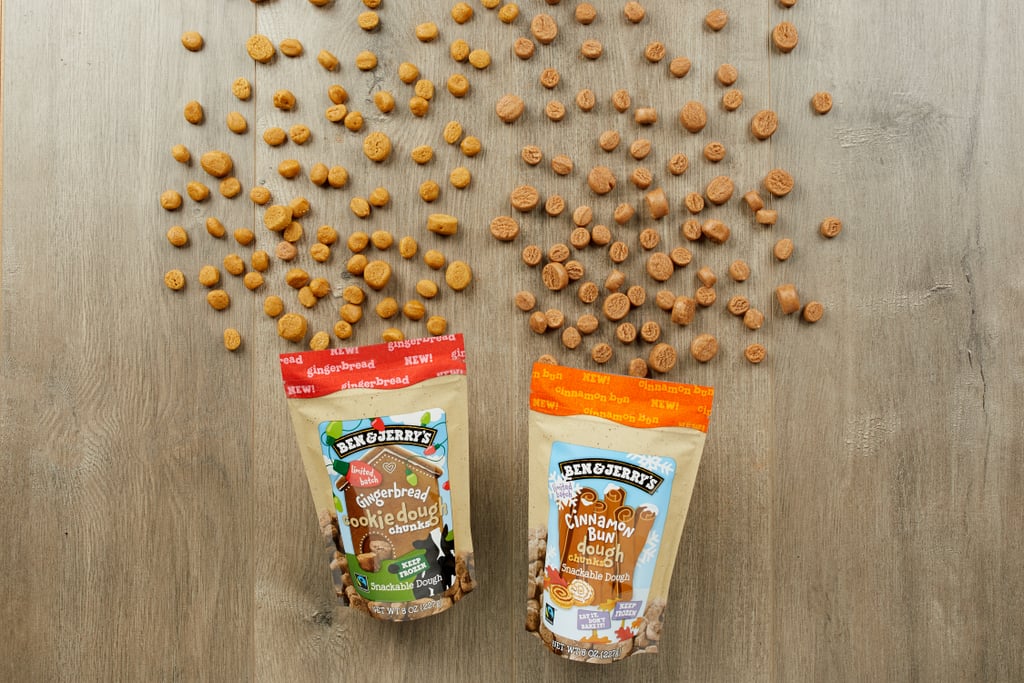 ← USE ARROW KEYS →Image Source: Ben & Jerry's
Ben & Jerry's is bringing holiday cheer to the freezer section extra early this year. The ice cream brand recently announced two new flavors of its beloved cookie dough chunks that have us ready to put up the Christmas lights and curl up by the fireplace. (Too soon? We didn't think so!) Gingerbread Cookie Dough Chunks and Vegan Cinnamon Bun Dough Chunks are the latest offerings from the delicious line of snackable dough bites, and we have every intention of eating them by the fistful straight from the bag.
"There's no better way to ignore the heat and start planning for season's greetings," a brand rep said in a press release. "The Gingerbread Cookie Dough Chunks are like building a holiday house in your mouth — the sweetness and spices are just like you remember as a kid. The Cinnamon Bun Dough Chunks will get you in the mood for special weekend brunches, and they're vegan!"
The best part is, you don't have to wait until winter to enjoy the cozy snack — the seasonal batches of Ben & Jerry's cookie dough chunks are available in supermarkets and at Scoop Shops across the country now.