JBby JENNA BARNETT about 24 hours ago in SELF CARE
Don't wait any longer to incorporate self-care into your daily routine.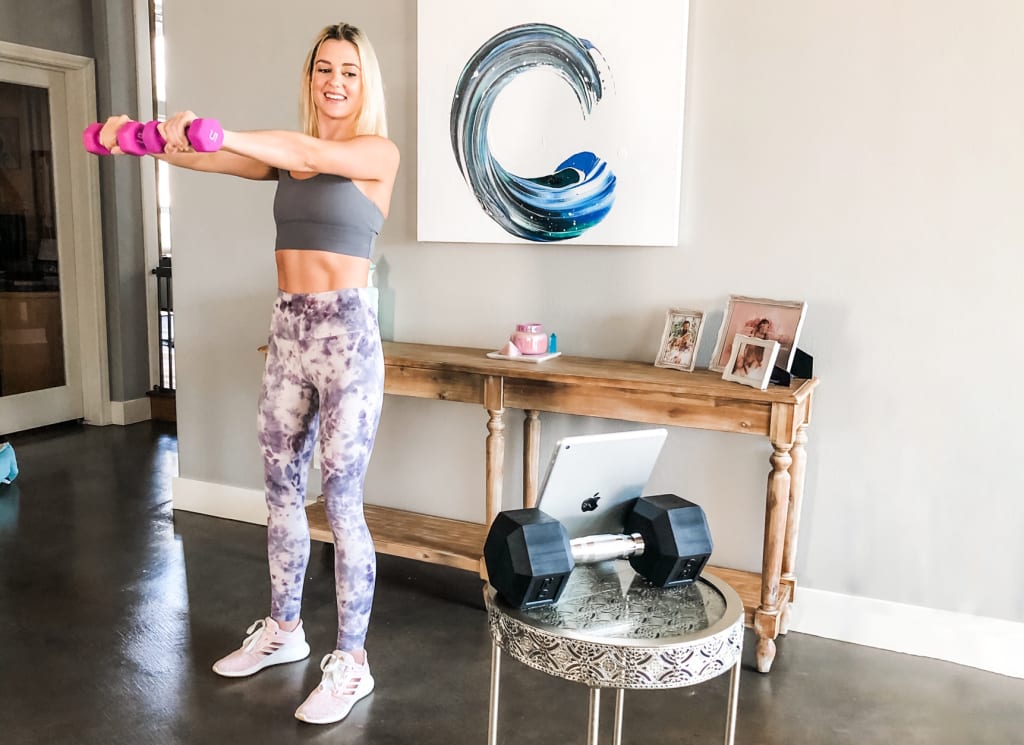 The idea of creating "work-life balance" has taken on an entirely different meaning ever since the pandemic hurled us into quarantine life. It was hard enough to carve out time for self-care before the pandemic, but now it can feel almost impossible. We are working long hours from home while simultaneously running our households, taking care of the family and homeschooling kids. It's impossible for anyone to manage all of this, but we are all doing our best. One of the most important parts in managing the stress of our current situation is ensuring we take time for self-care. You cannot be your best for everyone else if you aren't your best self. It's just like when the airlines tell you to put your own oxygen mask on before helping others. You're no help to anyone else if you're not ok!
So, what is self-care? It's a broad term, but self-care is essentially doing something good for you with the intention of bettering your mind and body. It's vital for our mental health that we carve out time that is dedicated to ourselves and only ourselves. I know it sounds easier said than done, but if you make it a priority, you will quickly feel the benefits of a self-care activity. In fact, self-care can reduce stress levels, aid in maintaining focus, boost personal happiness, and prevent, delay or reduce physical and mental health problems. What more reason do you need?
If you're not quite sure where to begin when it comes to self-care, here are 6 ways to tackle self-care when you're always busy.
Get moving.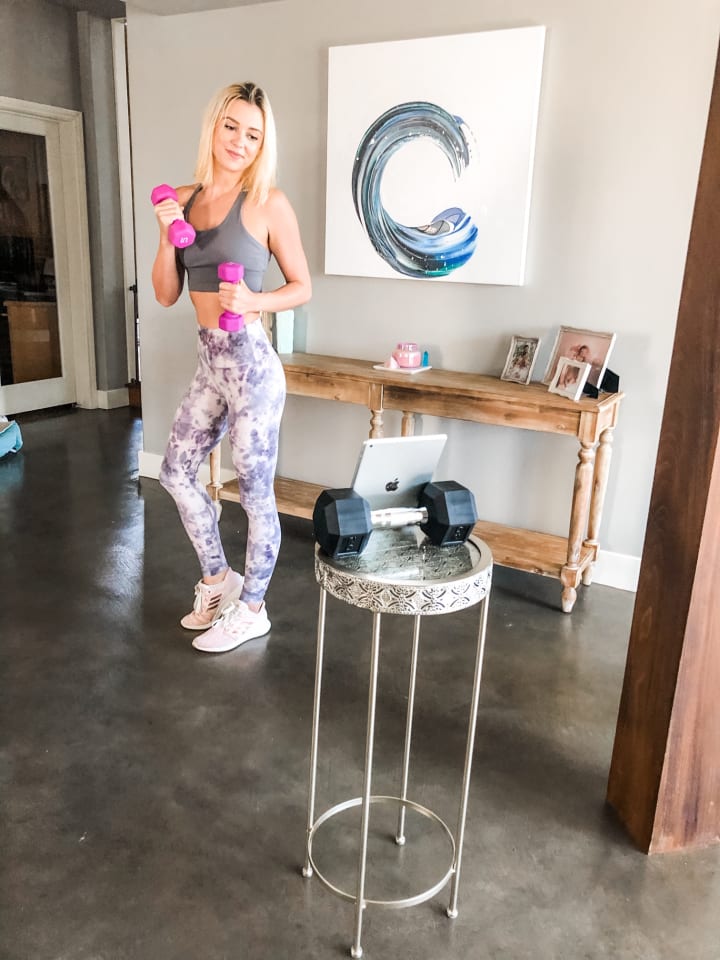 There's no question that one of the most important forms of self-care is exercise. But, it can be difficult to motivate yourself to get to work. I found my own motivation in a new fitness app called Magic Fitness, where you can have a 1-on-1 personal training session from the comfort of your own home (or anywhere!). Magic Fitness is the only fitness app providing live 1 to 1 fitness sessions. You simply download the app, select your discipline, and then choose your trainer and preferred time.
Scheduling is extremely easy and flexible. I booked my session this morning just 10 minutes before the start time, so it's nice that you don't always need to plan ahead if you find yourself with a free half hour. Magic Fitness offers several disciplines including HIIT Training, stretching, yoga, functional, and weights. They even have options for senior fitness and kids! The trainers are so friendly and they ask all the right questions, like if you have injuries, what your lifestyle is like, what your goals are, etc. Whether you prefer to work out with the same trainer or switch it up each time, you're free to choose from a variety of trainers, male or female. My trainer made me feel comfortable instantly and did many of the moves with me, so it felt more like I had a workout buddy rather than someone just telling me what to do. Plus, since it's only 30 minutes, it's easy to commit to. You get all the benefits of having personal training without leaving home and without the hefty price tag.
Make a protein smoothie every day.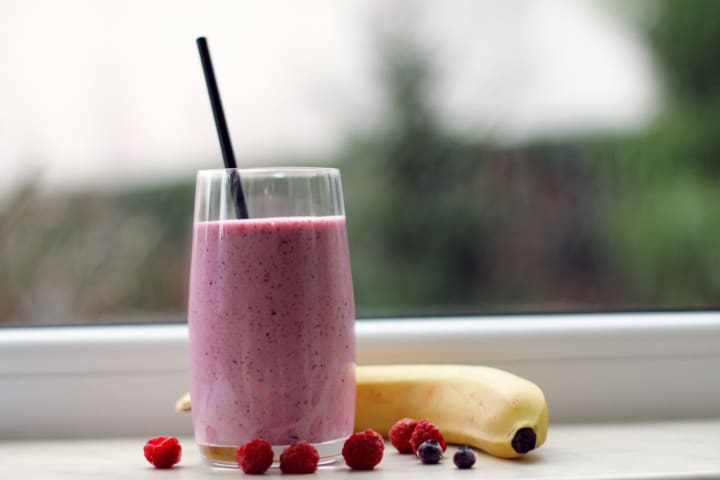 When I'm busy, the first thing that suffers is my nutrition. I either forget to eat or I grab something convenient, which usually means unhealthy. Proper nutrition is so important for our health, but can be difficult to achieve when you're busy. That's why I started to make a protein smoothie every day after I exercise. It's my way to guarantee that I consume something that fully nourishes my body. There are tons of protein smoothie recipes online, but here's what I put in mine: 1 frozen banana, 1 cup frozen blueberries, 1 frozen acai packet, 2 cups of unsweetened vanilla almond milk, 2 scoops vanilla protein powder, 2 scoops collagen powder, 1 tbsp flax oil, 1 tsp glutamine powder, 1 serving b-12 drops, 1 tbsp almond butter, 5 shakes of cinnamon. It tastes delicious and ensures I get protein, antioxidants, fiber, vitamins, and healthy fats even if the rest of my meals are less-than-stellar.
Set yourself up for success, at home.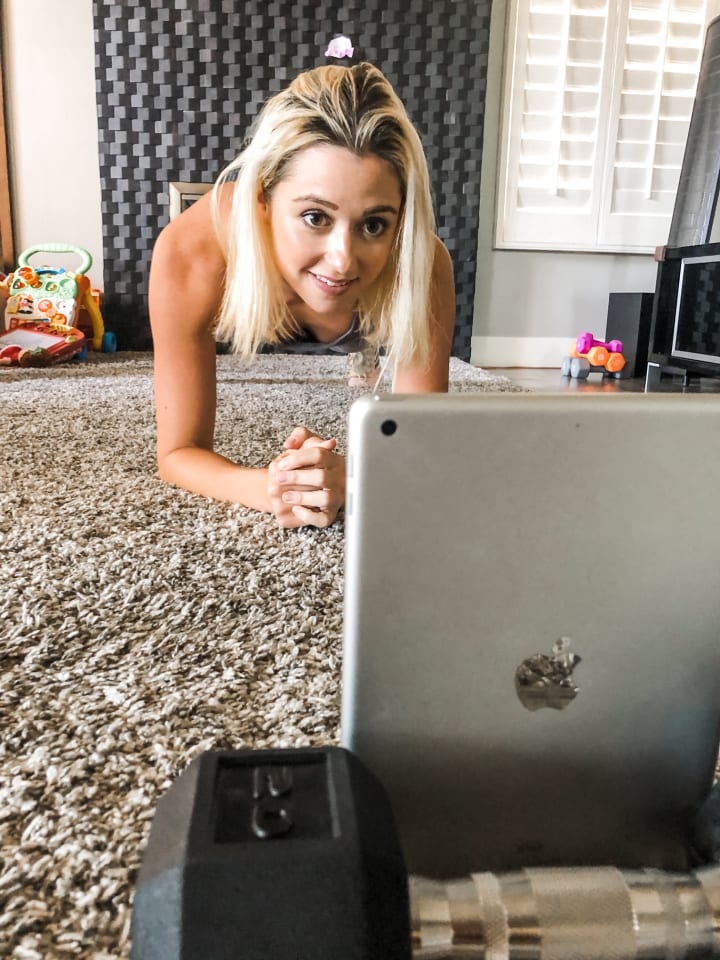 When quarantine first started, I had no fitness equipment at home because I was an avid fitness class attendee. I did not want to spend hundreds of dollars on weights and equipment that take up tons of space. Instead, I went on Amazon to buy a set of loop exercise bands and some dumbbells! They're generally inexpensive and take up zero space but they sure do spice up your workout routine. If you're using Magic Fitness for your at-home workouts, your trainer will incorporate the bands into your session!
Practice mindfulness.
Mindfulness is a total buzzword right now, but what does it mean? I realize from personal experience that practicing mindfulness is easier said than done, especially right now. Let's face it… It's a sad time right now. We are in the middle of a pandemic and we're watching millions of people lose their jobs, lose their homes, and even lose their lives. It's understandable to feel overwhelmed and out of control. But that's why it's more important than ever to practice mindfulness and be in the here and now.
Switch to night time showers.
This may sound like a silly suggestion, but it's surprisingly made a major difference in my life. My kids wake me up at the crack of dawn and then it's like a roller coaster for the rest of the day. I found myself rushing through showers or worse, skipping them! Then, I switched to showering at night. Suddenly, taking a shower wasn't a chore anymore. It became a symbol that the day is over and a relaxing time for me to unwind, put on a facemask, use a body scrub… All the things I never had time to do during morning showers. Try it!
Take a break from your phone.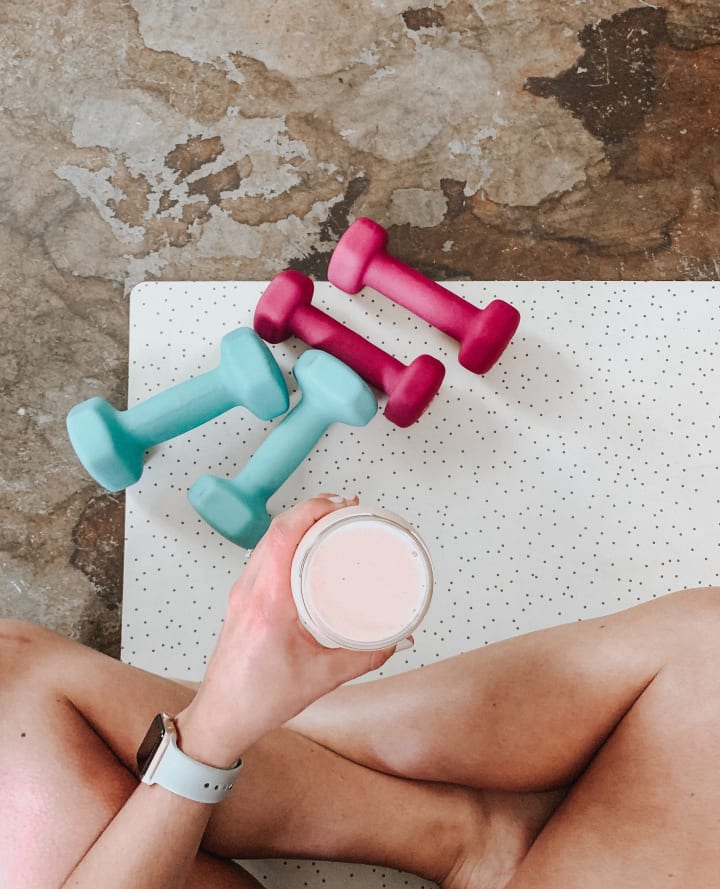 We're all guilty of being glued to our phones. The never-ending influx of content is addictive and if you don't make a conscious effort to take breaks from it, you can end up spending more time in your digital world than the real world. Evenings are a great time to give the devices a rest. Every night after I put my kids to bed around 7, I leave my phone in my bedroom and spend the evening with my husband. Not only has it been great for our relationship, but it's also been great for my mental health to get out of that "phone checking" loop.
If you like any of these ideas or maybe you've come up with a few of your own, here are 3 tips for implementing self-care into your life:
1. Set a routine.
If you carve out the same time every day for self-care, it's much easier to ensure you'll get it done. As I mentioned earlier, part of my self-care routine is exercising at 9:30am every day. That's when my baby goes down for a nap and my 4-year-old FaceTimes with her grandma. It gives me at least an hour to exercise, stretch and make a protein shake.
2. Set boundaries.
With everyone spending more time at home, your self-care time can be easily interrupted. Make sure everyone in your household is aware that you are not to be interrupted during your self-care time.
3. Get out of your own way.
Don't let that voice in your head stop you from taking self-care time. It's so easy to talk yourself out of exercising or decide it's too indulgent to take an extra-long bubble bath. That voice isn't real. Whenever your mind tries to stop you from doing something that is good for you, take a deep breath, acknowledge the thoughts and their intention, and then let those thoughts go.
There you have it! Don't wait any longer to incorporate self-care into your daily routine. Start today and you will quickly see the overall improvement in your mental, physical and emotional health.